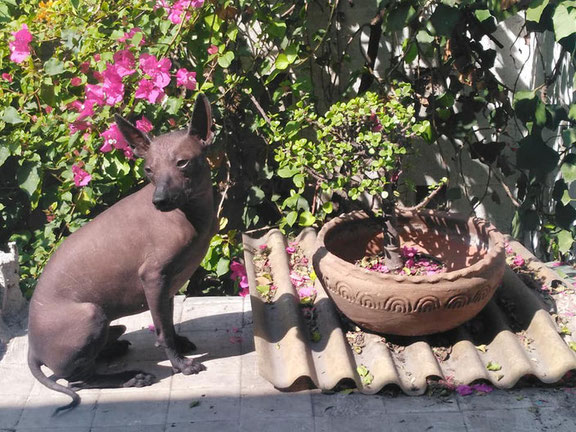 The xoloitzcuintle is the iconic dog of Mexico that for centuries has reflected the mysticism and culture of the country.

 

Although not everything is so perfect since there is a dark passage, during the Conquest of the Spanish, in which they began to marginalize the xoloitzcuintle because they were the favorites of the Mexica.

 

The Mexica sought "to ask the gods for support so that there would be rain, so that there would be a good agricultural year."

 

Meanwhile, the art historian Eva María Ayala told during a tour of the exhibition Xolos, fellow travelers of the Museo del Carmen, in Mexico City, that these dogs were considered by Christians as "the representation of lust and the lascivious one.

 

In contrast, the xoloitzcuintli were companions of the deceased and were present in tombs and burials, as over the years they found complete skeletons of these dogs along with human bones.

 

What happened to the Xolos?

 

Over the years and centuries, the Xoloitzcuintle dogs were relegated to the countryside, to rural areas and at the beginning of the 20th century, peasants and people who lived in rural places began to show them to some artists.

 

And in order to exalt the roots of Mexico, they began to popularize them and return them to the sacred place they used to have.

 

Currently the Xoloitzcuintle breed was immortalized in an international film, "Coco" in 2017. Based on the traditional Mexican holiday of the Day of the Dead and showing them as the faithful companion that accompanies the protagonists to Micltán himself.

 

If you want to know more about the history of these dogs you can go to the exhibition "Xolos" fellow travelers, which is a good exhibition, except that they do not document the xoloitzcuintle with hair, which is part of the genetics of the xolo.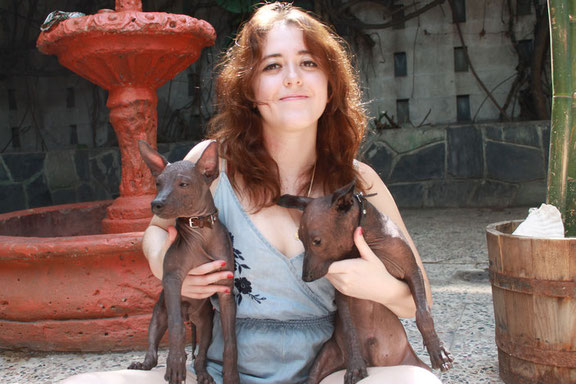 We are Xolos Ramirez. Xoloitzcuintle kennel located in México City.