The Mexican muralist Diego Rivera appears on numerous occasions photographed with xolo dogs, some of them were found in the network, others more in books. The photos were taken in the garden of the Blue House of Coyoacán, as well as in the Anahuacalli.
The best known, undoubtedly, was the one that served as cover for one of the first books dedicated to xolo: The Xoloitzcuintle in the history of Mexico published by the Museo Dolores Olmedo Patiño, in the year 1997, taken by Guillermo Zamora, a what has been called Diego Rivera and his Xoloitzcuintles.
Others were made known from the opening of the Frida Kahlo Museum archive and are part of the book Frida Kahlo. His photos, work edited by Pablo Ortiz Monasterio in the year of 2010.
There is no doubt that, with the passing of time, more interesting images will appear like the ones shown below.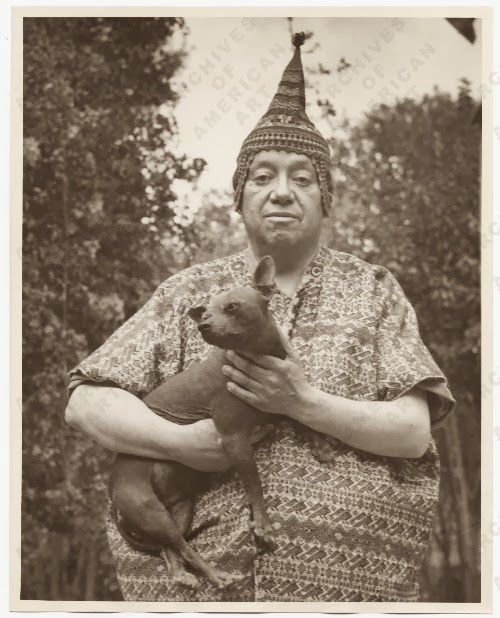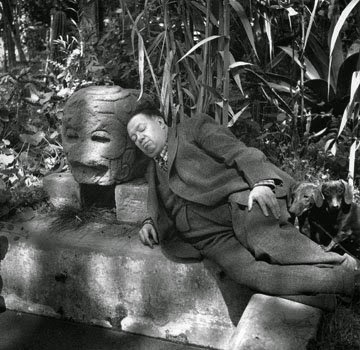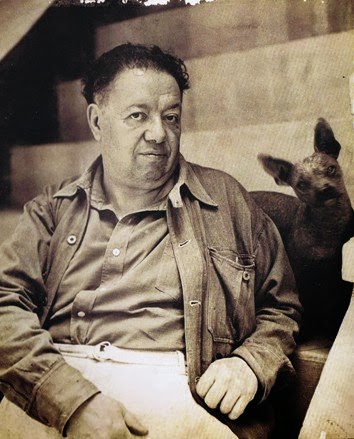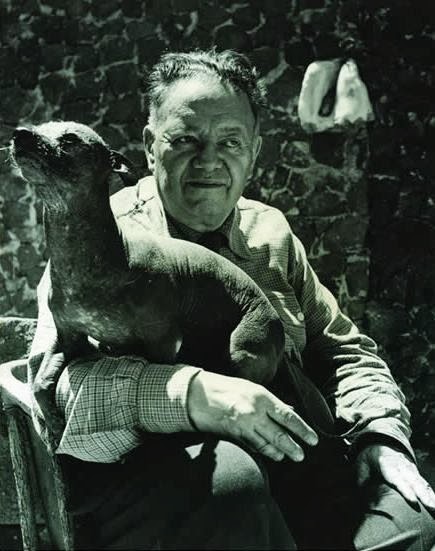 Criadero de perros Xoloitzcuintle en México