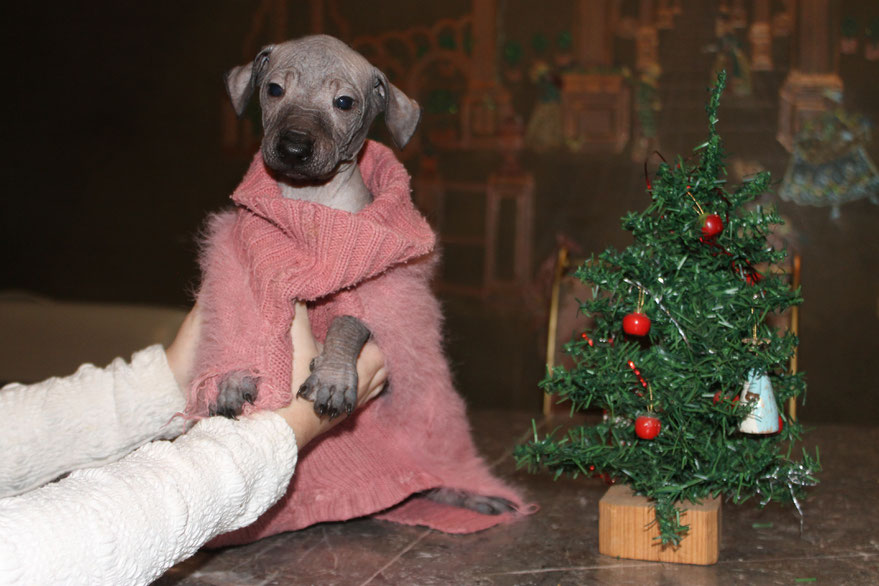 As the holiday season approaches, many pet owners begin to think about what they can get for their furry companions as gifts. If you have a Xoloitzcuintle, also known as a Mexican Hairless Dog, you may be wondering what kind of gift would make your dog happy and show them how much they mean to you. Here are some ideas for gifts that your Xoloitzcuintle is sure to love.
One thoughtful gift for your Xoloitzcuintle is a new set of high-quality, durable toys. These dogs are intelligent and energetic, and they love to play and chew on toys. Look for toys that are made from safe materials and are suitable for your dog's size and chewing style. Some options to consider include chew toys, puzzle toys, and interactive toys that can help keep your dog mentally stimulated.
Another great gift for your Xoloitzcuintle is a new bed or crate. These dogs are known for their love of cozy, comfortable spaces, and a new bed or crate can provide them with a place to rest and relax in style. Look for a bed or crate that is the right size for your dog, and consider getting one with a waterproof or easy-to-clean cover to make it easier to keep clean.
If your Xoloitzcuintle is an active dog, they may appreciate some new gear for their outdoor adventures. Consider getting them a new leash, harness, or collar that fits well and is suitable for their size and activity level. You could also get them a new backpack or carrier to use when you're out and about, or a new set of booties or a coat to help protect them from the elements.
Another great gift for your Xoloitzcuintle is a spa day or grooming session. These dogs don't have much fur, so they require regular grooming to keep their skin healthy and clean. Look for a grooming salon or groomer that specializes in hairless breeds, or consider getting some grooming supplies like a brush, comb, or nail trimmer to use at home.
Finally, you can't go wrong with some high-quality, nutritious treats or a new brand of food. Xoloitzcuintles are known to be finicky eaters, so it can be helpful to try out different brands and flavors to see what your dog likes best. Look for treats and food that are made from natural, healthy ingredients and are suitable for your dog's size and age.
In conclusion, there are many gift options that are sure to make your Xoloitzcuintle happy this holiday season. Whether you choose toys, a bed or crate, outdoor gear, grooming supplies, or treats, your dog will appreciate the thought and care you put into choosing a gift just for them.
Somos Xolos Ramirez, Criadero del perro mexicano Xoloitzcuintle ubicados en la Ciudad de México.